Community Groups & Sporting Bodies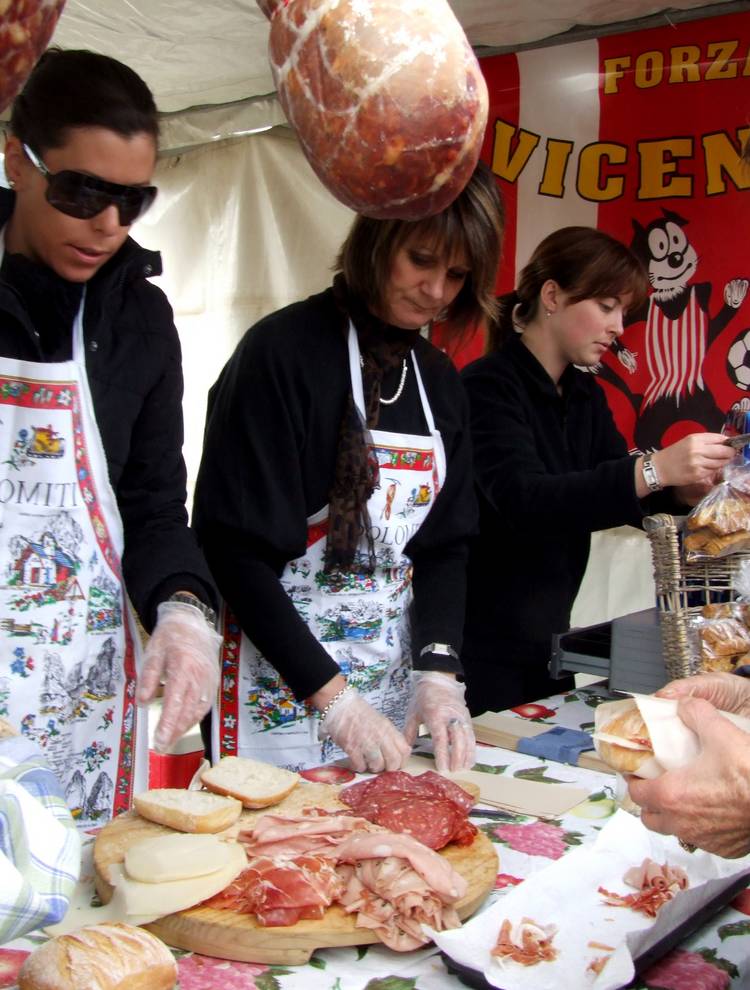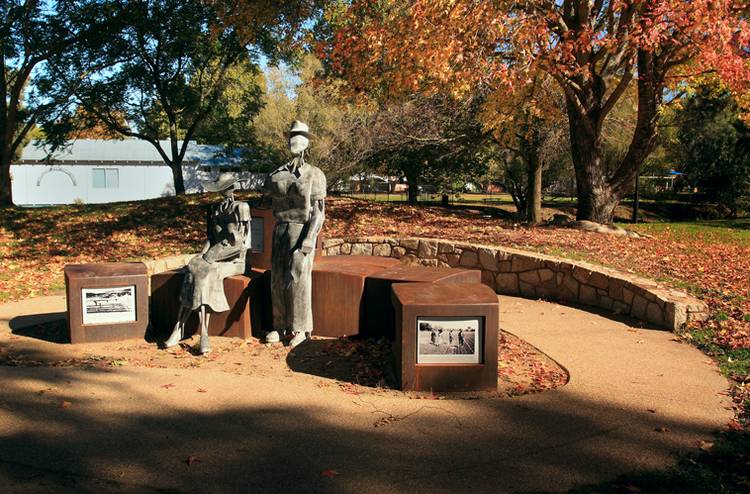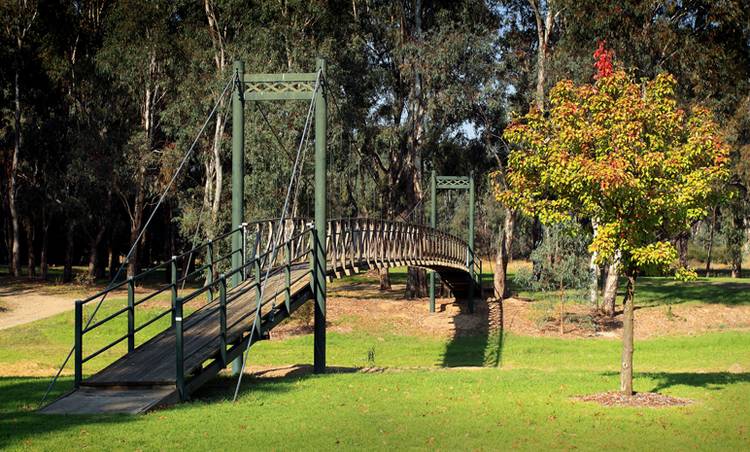 The Myrtleford Community Atlas is a document where known statistics, information and relevant material that helps tell a story about what is happening and what is important to the community.
Released in 2008 and is the most recent and relevant document of this nature.
View Atlas
Volunteering
Myrtleford offers a range of volunteering opportunities for those looking to give back to the community. Everything from joining a local service clubs, the traditional meals on wheels and home visiting to becoming an Alpine Ambassador at the local Visitor Information Centre.  For further information call the Myrtleford VIC on (03) 57550514
Meals on Wheels is co-ordinated by the Alpine Shire Homes and Community Care Co-ordinator who can be contacted on (03) 5755 0142
L2P Learner Driver Program helping learner drivers reach their minimum 120 hours practical driving experience before going for their probationary drivers licence the Alpine Shire L2P Coordinator can be contacted on 0418 736 665
Community programs to assist driving people to doctors appointments  this is a joint program through the Alpine Shire and Alpine Health program Alpine@home.
Healthy Alpine Educators is a great program which enables community members to share skills to encourage healthy lifestyles. Some of the skills that people could share include gardening, cooking, bush walking or dancing.
A Community Visitor Program performs an important role of upholding and maintaining the human rights of people with a cognitive disability who are living in state funded care.  Training is provided through the Dept. Human Services and a formal application process is in place for this challenging yet rewarding job.
Volunteering to support the local Environment is another option.  To find out more about Myrtleford Landcare contact Gail South on 0448 983 109.
Myrtleford is a caring community. We are well endowed with support services, sporting groups and other organisations who contribute to the overall well being of the people.  
Emergency Services
Police – 000, or (03) 5752 1003
Fire – 000, or (03) 5752 1687
Ambulance – 000
SES – 132500
Service Clubs
Lions Club – 
Rotary Club – 
Acting/Theatre Group
Myrtleford Theatre Troupe – 
Adult Education
Myrtleford Neighbourhood Centre – (03) 5752 2775
Art & Craft
Myrtleford Craft Group – 
Badminton
Myrtleford Badminton Assoc. –
Basketball
Myrtleford Basketball Assoc. – 
Boating
Myrtleford Boat Club –
Bowls
Myrtleford Bowls Club – 
Camera Club
Myrtleford/Bright Camera Club – 
Cemetery Trust
Myrtleford Cemetery Trust – 
Children's Activities
Mountain View Children's Centre – (03) 5752 2111
Myrtleford Playgroup –  myrtlefordplaygroup@hotmail.com
Myrtleford Toy Library – 
Community Care
Alpine Leisure Group – 
Community Health Service
Gateway Health formerly Ovens & King Community Health Service – (03) 5731 3500
Conservation Group
Friends of Reform Hill – 
Cricket
Ovens Valley United Cricket Club –                              ovucc.mail@gmail.com 
Cubs & Scouts
1st Myrtleford Scout Group – 
Country Women's Association
Myrtleford CWA – 
Rosewhite CWA – 
District Nursing
Alpine Health District Nursing Service – (03) 5751 9300
Dog Training
Ovens Valley Canine Club – 
Fishing
Myrtleford Sports Fishing Club – 
Football (AFL)
Myrtleford Football/Netball Club – (03) 5752 1134
Girl Guides
Myrtleford Guides – 
Golf
Myrtleford Golf Club – 
Hall Committees
Happy Valley Hall – 
Mudgegonga Hall – 
Senior Citizens – 
Health Support Services
Kiewa & Ovens Arthritis Self-Help Group – 
Myrtleford Carer Support Group – 
Rideability – 
Horse/Pony Club
Myrtleford Pony Club – 
Hospital
Alpine Health – Myrtleford District War Memorial Hospital – (03) 5751 9300
Italian Clubs
Circolo Calabrese – 
Circolo Trentino – 
Circolo Vicentini – 
Circolo Pensionati – 
Trevisani Nel Mondo – 
Justice of the Peace
Kindergarten/PreSchool
Myrtleford Pre-School – (03) 5752 1967
Library
High Country Library Corporation – (03) 5752 2038, or (03) 5751 1591
The Friends of Myrtleford Library – 
Men's Shed
Myrtleford Men's Shed Inc. – (03) 5752 1923
Motorcycle
Alpine Motor Cycle Club – 
Museum
Historical Society Myrtleford & District – 
Old School Museum –
Neighbourhood Centre
Myrtleford Neighbourhood Centre – (03) 5752 2775
Netball
Myrtleford Football/Netball Club – (03) 5752 1134
Op Shops
Myrtleford Hospital – (03) 5752 1061
Breath Easy – (03) 5752 2722
Organisations – Business, Tourism & Professional
Alpine Valleys Vignerons – 
Chestnuts Australia – (03) 5751 1466
Myrtleford Chamber of Commerce & Industry – (03) 5751 1745
Playgroups
Myrtleford Friendship Playgroup – 
Probus
Probus Club of Myrtleford – (03) 5721 3043
Recreation Reserves
Myrtleford Recreation Reserve Committee – 
R.C.McNamara Reserve & Memorial Park Committee – 
Red Cross
Myrtleford Red Cross Unit – 
Returned Services League (RSL)
Myrtleford RSL – 
Schools
St Mary's Catholic Primary School – (03) 5752 1808
Marian Secondary College – (03) 5752 1596
Myrtleford P-12 College – (03) 5752 1174
Senior Citizens Clubs
Myrtleford Senior Citizens Club – 
Skiing
Myrtleford Ski Club – 
Soccer
Savoy Soccer Club – 
Social Group
Savoy Ladies Social Group – 
Sports Stadium
Myrtleford Indoor Sports Stadium – 
Squash
Myrtleford Squash Club – 
Swimming
Myrtleford Amateur Swimming Club – 
Myrtleford Swimming Pool – (03) 5752 1381
Tennis
Myrtleford Lawn Tennis Club – 
Toy Library
Myrtleford Toy Library – 
Transport Services (Community)
Rotary Community Bus – (03) 5751 9300
Victorian Farmers Federation
TAFCO Branch – (03) 5751 1745
Visitor Information
Myrtleford Visitor Information Centre – (03) 5755 0514
Volleyball
Myrtleford Volleyball Association – 
Wildlife Shelter
Ovens Valley Wildlife Shelter – 
Women's Associations & Organisations
Savoy Ladies Social Club –