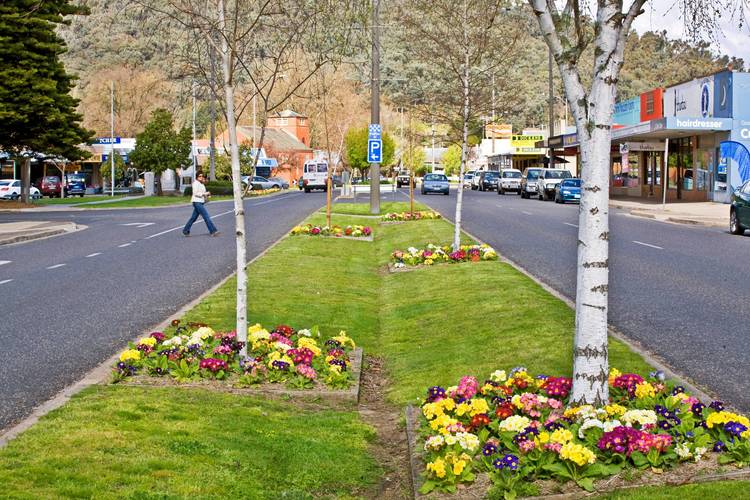 STATISTICS
BUSINESS IN MYRTLEFORD
Myrtleford has over 200 businesses excluding agricultural enterprises.
ABS Data has recorded 566 businesses with the Myrtleford Region. Click here to see statistics and map of the ABS Myrtleford area.
Sustainable economic growth underpins the ability of local business operators to prosper.
Our organisation liaises with the Economic Development unit of the Alpine Shire Council to supporting the development of existing businesses for sustainable economic growth and will promote and encourage new business opportunities.
Advocating for the key industry sectors: tourism, forestry, and agriculture, and will work to promote Myrtleford as a desirable and attractive place to work, live, visit and invest.
NUMBER OF BUSINESES BY INDUSTRY as at 30th JUNE 2016 ABS Data
Accommodation & Food Services




Administrative & Support Services




Agriculture, Forestry and Fishing




Arts & Recreation Services




Construction




Education & Training




Electricity, Gas, Water & Waste Services




Financial & Insurance Services




Health Care & Social Assistance




Info.Media & Telecommunications




Manufacturing


Not

Classified




Other

services


Professional Scientific & Tech Services




Public Administration & Safety




Rental, Hiring, & Real Estate Services




Retail trade




Transport, Postal and Warehousing




Wholesale trade


Total

28




8




192




3




66




3




0




36




15




0




29




7




29




25




3




45




39




31




12


561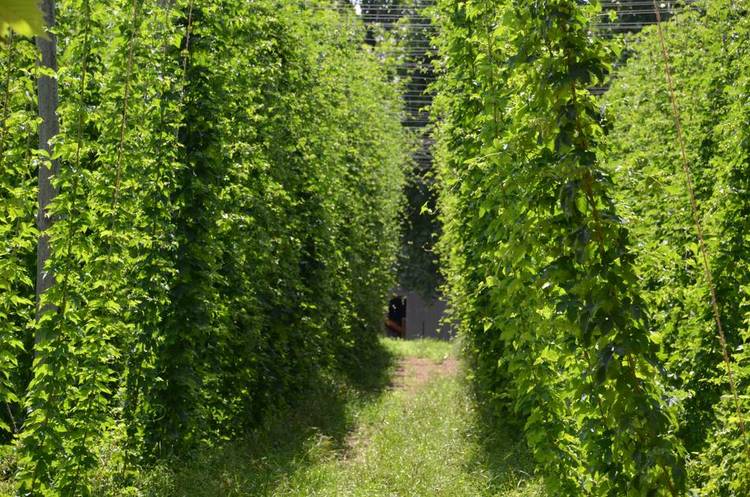 AGRICULTURE
For many years tobacco growing was the main agricultural industry around Myrtleford, contributing $28 million each year at the farm gate and $90 million to the regional economy. The closure of the tobacco industry in late 2006 brought to an end over 150 years of tobacco crop production in the region when the growers accepted a financial package from tobacco manufacturers and the Australian Government to terminate production.
Located at the confluence of the Ovens and Buffalo Rivers, the fertile soils, an elevation of 210m above sea level and an average annual rainfall of 887mm means Myrtleford is ideally suited to intensive agriculture. Today, timber plantations, hops and beef cattle production remain important agricultural industries to Myrtleford.
Wine-grape production has expanded and crops such as walnuts, chestnuts and cherries have small but significant regional plantings. Boutique wineries now compliment Myrtleford's larger established wineries and the availability of fresh produce has encouraged people to open quality restaurants and bistros
ALPINE VALLEYS AGRIBUSINESS PROSPECTUS
WEATHER and CLIMATIC CONDITIONS
In 2009 a series of weather stations were established by TAFCO Rural Supplies and local Shires. There is a network of six weather stations throughout the region giving a snapshot in time of what our weather is doing whilst collating valuable data to assist in future agribusiness ventures.
Historical weather can be downloaded for Myrtleford from this site.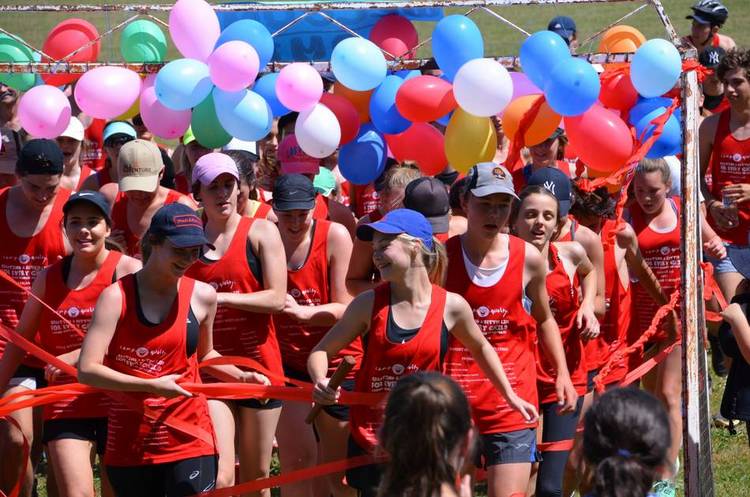 HEALTH & EDUCATION
The Health and Education Industries combined employ approximately 20% of Myrtleford's population and are extremely important to the towns economy.
Key Industry bodies are:
Alpine Health provides integrated Acute Health, Community Health and Community and Aged Residential Services for residents and visitors of the Alpine Shire.
Myrtleford Hospital
30 O'Donnell Ave Myrtleford
www.alpinehealth.org.au
Gateway Health (formerly O & K Community Health)
32 Smith Street Myrtleford
www.gatewayhealth.org.au
Mountain View Childrens Centre – incorporating childcare, kindergarten and toy library
Prince Street Myrtleford
03: 57522 111
St. Mary's Primary School
43 O'Donnell Ave Myrtleford
03: 5752 1808
Marian College
Prince St Myrtleford
03: 5752 1596
Myrtleford P-12
Prince St Myrtelford
03: 5752 1174
The 4 education institutions collaborated and successfully established EMPAC. Myrtlefords own Education Myrtleford Performing Arts Centre located on the Grounds of St. Mary's Primary School – Prince St.
03: 5752 2806
Alpine Institute
Alpine Institute was formed in 2012, creating an entity to manage Alpine Health's growing commitment to training and education.
03: 5751 9400